Join us November 14th for a Building Insight event featuring eight informative sessions. This live and interactive event will provide learners with the opportunity to earn AIA LU/HSW credits. Prizes will be awarded!

Sustainable Design Through Daylighting
Topics discussed include daylighting strategies available through the integration of structural sandwich panels, energy conservation, enhancements, options, form, and aesthetics. The many benefits to health, productivity, safety, and sustainable design will be discussed, as well as the specialty applications including explosion venting, blast resistance, OSHA fall through protection, and hurricane resistance.
Presented By: Kevin Bruce
Available Credit(s): 1 AIA LU/HSW

Designing Hurricane & Tornado Resilient Buildings Using Fox Blocks Insulated Concrete Forms (ICFs)
Learn how Fox Blocks ICFs are becoming mainstream in the construction industry, offering protection against Hurricanes, Tornados, and Wildfires. During this presentation, you will receive an introduction to ICFs, learn about the design benefits, and discover the numerous advantages of using Fox Blocks in new construction. ICFs are a valuable, self-performing system that operates 24/7, providing the best in comfort, value, and resiliency—regardless of what nature brings to the structure.
Presented By: David Morris
Available Credit(s): N/A

Addressing Impervious Cover Limits, Adding Stormwater Detention, and Adding Aesthetic Value in Commercial and Residential Sites With TRUEGRID Permeable Paving Systems
Discover easy and cost effective ways of using TRUEGRID plastic permeable paving grids for stone and grass infill as an alternative to concrete, asphalt, and detention ponds. TRUEGRID's unique engineering and high-strength modular grid system can be a visually appealing and exceptionally strong replacement for conventional commercial and residential paving systems. Store stormwater, eliminate detention ponds, increase permeable areas, reduce flooding, increase cost savings, reduce the heat island effect, and add aesthetic value to a project with TRUEGRID.
Presented By: Triston Zachary
Available Credit(s): N/A

Next Level Cladding with Resin Cast Shapes
Designers, owners, and occupants all value the appeal of natural brick and wood for exterior cladding and interior surfaces. But these natural materials come with drawbacks. Wood can split, warp, cup, mold, and attract insects. Brick is heavy and susceptible to efflorescence. Quality control is not assured. The fresh alternative is resin cast shapes that mimic wood and brick, delivering the benefits of biophilia and a sense of connection with the natural world, but without the problems. This course examines the wood and brick aesthetic of resin cast shapes and demonstrates their sustainability and performance qualities. They are durable, lightweight, easy to install, and contribute to a continuous building envelope. Case studies of noteworthy projects illustrate the superior form and function of this next-level cladding alternative.
Presented By: A Subject Matter Expert
Available Credit(s): 1 AIA LU/HSW

Custom Cabanas: From Sketch to Structure in Three Steps
Join us for a practical look into the process of creating custom cabanas. We'll walk you through the straightforward three-step journey: starting with the design, moving on to manufacturing, and concluding with assembly. This presentation offers a clear understanding of how each phase seamlessly connects to the next. Whether you're working on a hospitality project or a multi-family development, you'll find valuable insights to enhance your approach to design and construction. Learn best practices and efficient methods with this informative session.
Presented By: Nick Delgado
Available Credit(s): N/A

Love at First Insight: 5 Ways AI and BI Boost Client Acquisition
For many architects and engineers, finding the right clients and winning the project is often a lot like dating. A successful acquisition process involves strong marketing and lead generation strategies, followed by crafting compelling proposals, negotiations, and project execution – much like building a new love connection. AE firms often face challenges in strategically aligning project acquisition with their core objectives and culture. Founder of The Well-Designed Firm, Steve Burns, FAIA, will reveal how to use emerging technologies and business management tools, including AI platforms like Chat GPT, Bard, and Midjourney, to manage your firm effectively and tailor your sales and marketing endeavors.
Presented By: Steve Burns
Available Credit(s): 1 AIA/LU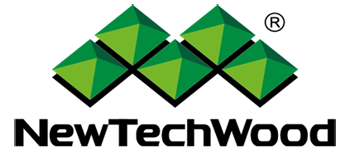 NewTechWood: Creating Sustainable Building Materials
Learn more about the ever-evolving world of construction materials, our quest for a sustainable and long-lasting decking solution has led to significant innovations. NewTechWood, a pioneering company in composite materials, has introduced an advanced capped composite material that promises to revolutionize outdoor and indoor living spaces. With its strong and durable polymer shield fully capping the core, called UltraShield, our products are a game-changer for decking, siding, fencing, and railing projects.
Presented By: Joel Cone
Available Credit(s): N/A

Floor-to-Ceiling Vinyl Tackboard Panels
In this presentation discover Chatfield Clarke's tackboard panel line ideal for k-12 environments. Learn how our panels are easy to install, easy to clean, and easy to replace.
Presented By: Joe Baeskens
Available Credit(s): N/A
This event is designed for Architects, Engineers, Interior Designers, Construction Professionals, as well as those interested in these topics.