Wine & Food Preservation: Maximizing Quality & Shelf Life with Modern Refrigeration
Food and wine preservation refers to the process of storing products under ideal conditions in order to maximize longevity. Preserving food and wine maximizes its shelf life and flavor which, in turn, enhances the enjoyment of its consumption. Additionally, proper preservation results in less waste and saves the consumer money. This course reviews the causes of premature food deterioration, the optimal conditions for storing wine and food, and the solutions that are available with a focus on modern refrigeration units.
Sponsor: U-Line Corporation
Presenter: David Carr, U-Line Corporation
Presenter Background Information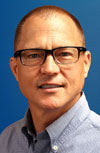 Name: David Carr
Title: Director of Product & Marketing, U-Line Corporation
Background
David has over 20 years' experience in the residential appliance industry. He is a strategic and practical thinker, able to assess needs and bring people and resources together to generate efficient solutions and drive results. David embraces an entrepreneurial mindset with a strong desire to understand and shape organizational goals and foster an atmosphere of continuous improvement. Specialties: Consultative Sales, Marketing Initiatives, Cross Functional Communication, Territory Management, Product Training & Merchandising, Account/Distribution Management, Training & Development, Vendor/OEM Relationships, Product Management/Development.
Delivery Format: Online, Self-Paced
Duration: 1 hour
Privacy Policy: U-Line Corporation Privacy Policy
HSW Eligibility: