Roofing Systems: View from the Top
Description: Whether replacing an existing roof, building a new roof from scratch, or some type of roof repair project in between, deciding on critical design factors is the key to a successful roofing system project. Each layer of a roofing assembly requires careful consideration and analysis to assess for impacts to the entire building. Using real-life scenarios and practice activities, this course explores the most common components of a roofing system, the advantages and disadvantages of each system, and how the critical factors aid in the assessment of the most appropriate system to meet the needs of the building and client.
Presented by: Firestone Building Products, Firestone Building Products, LLC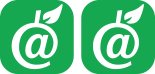 Course contains partial sustainable design information.
Association Information: Show Info