This course is no longer active. AEC Daily will not report completion information for this course.
Wood-Patterned Aluminum Products: Innovative Design Solutions (Removed)
Approximately 1 hour
Leading aluminum extrusion manufacturers have established a variety of methods pertaining to material grade, surface protection, and component solutions to maximize the benefits of aluminum to suit a wide variety of applications. These advancements in technology have led to the development of sustainable wood-patterned aluminum products designed for exterior and interior applications. This course focuses on how these products can be used as a beautiful, high performance, durable alternative for real wood in a range of applications, including screens, facades, decking, fencing, gates, cladding, and more.
Presented by Phillip Bellamy on behalf of Knotwood.
This course is ONLINE: SELF-PACED. Experience it on your own schedule, at your convenience.
Sustainability Rating System
AEC Daily uses the following classification system to identify varying levels of sustainable design information contained within courses.
This course contains minimal sustainable design information.
This course contains partial sustainable design information.
The majority of this course is made up of sustainable design information and this course may qualify for USGBC approved GBCI CE Hours, please check course details pages for particulars.
The focus of this course is sustainable design. This course may qualify for USGBC approved GBCI CE Hours, please check course details pages for particulars.
This course contains sustainable design education. These courses are approved by GBCI for Specific CE hours.
Accessibility Information
One symbol indicates courses that address accessible design in a small portion of the course. These courses do not meet the requirements of the California Architects Board. Please verify with other state boards before considering these courses as accessibility education.
Two symbols indicate a course in which the majority of the material covers accessible design. These courses may meet the requirements of the state boards. Verify the requirements with the boards (i.e. California and Texas) for accessibility education.
Presenter Background Information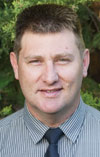 Name: Phillip Bellamy
Title: Director, Knotwood
Background
I have always been interested in construction and design, my early career was purely hands on, completing an apprenticeship in Carpentry and Joinery. While I enjoyed learning the nuts and bolts of construction, I found myself looking for ways to work smarter rather than just harder. I saw an opportunity to combine my skills and experiences in construction with my creative side by completing a Diploma in Building Design and Technology. This course exposed me to the advantages of computer aided design. During this course I also took the opportunity to complete a Diploma of Project Management. For a period of 9 years, I worked with the local City of Gold Coast Engineering Services Design Section. While I started in the Architectural Section, I then had the opportunity to work as a Design Draftsman on Mechanical and Electrical Services, Civil infrastructure, Roads and Stormwater projects. Throughout this time my desire for manual work was fulfilled renovating our house which continues to this day.