Creative Acoustic Design
Modern interior spaces often feature open areas and hard surfaces. What should be comfortable rooms in these spaces can become unpleasant from noise and echo or sound reverberation. This course discusses how melamine foam can be used to improve the sound quality in a space. The different options for melamine foam products are discussed along with their installation methods. This course also provides an overview of the sustainability features of sound-absorbing melamine foam.
Sponsored By: pinta acoustic, inc.
Presented by: Jean Sebastien Marineau, Pinta Acoustic
Presenter Background Information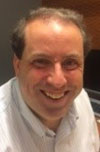 Name: Jean Sebastien Marineau
Title: Business Unit Manager, Pinta Acoustic
Background
As business unit manager at pinta acoustic, inc., Jean Sebastien Marineau is responsible for strategic management, product innovation, and advancing pinta's robust sales network. Marineau has extensive knowledge of a wide range of acoustical materials and solutions for diverse applications.
Marineau began his career in sales and served in sales director roles for various corporations before progressing into the heating, ventilation, and air conditioning (HVAC) and energy-saving industries. Marineau also held the position of business development partner for Ecogenia, the primary distributor of AAON products in Eastern Canada. Additionally, he was instrumental in developing and managing the acoustical products division for Air Cube Inc.
Delivery Format: Online, Self-Paced
Privacy Policy: pinta acoustic, inc. Privacy Policy
HSW Eligibility: Yes