Facades + NYC - April 4th & 5th, 2019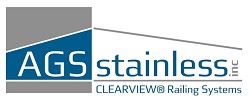 Facades + NYC is a 2-day conference that unites top professionals from the worlds of design, fabrication, and construction to consider how high performance envelopes contribute to and are shaped by New York City's unique architectural landscape.
Join AGS Stainless at Facades + for the morning workshop "Materials, Systems & Applications." Earn 1 HSW Credit as we explore the advantages of requiring off-site fabrication for your project's custom rails in our CEU course Prefabricated Ornamental Railings. You can Earn a Total of 16 CEUs between the two days of presentations, panels and workshops.