Metal Roofing Systems: Details Matter
This course is no longer active. AEC Daily will not report completion information for this course.
The goal of any roofing project should be long-term performance of the roof system. This means thoughtful, long-term consideration of any details incorporated into it. This course discusses details and conditions to consider when installing trim, seams, and accessories into a metal roofing system to ensure long-lasting performance. Examples of incorrect and correct installations and their effects on the performance of the roof are shown.
Sponsored By: MBCI
Presented by: Ken Buchinger, MBCI
Presenter Background Information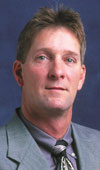 Name: Ken Buchinger
Title: Senior Field Technician, MBCI
Background
Prior to joining the company in 1988, Ken Buchinger erected metal buildings, architectural roofing systems, and structural steel for 13 years. Buchinger is the Senior Field Technician for MBCI and has also held other roles including Vice President of Corporate warranties and General Manager of MBCI Technical Services for Houston based NCI Building Systems. Buchinger has been with the company for 30 years and is responsible for product testing, improvements, and development of new products and creating/updating all the panel installation manuals. Buchinger is also in charge of the warranty department. He is actively involved in several trade associations and has written numerous articles for various trade magazines and gives presentations for various organizations.
Delivery Format: Online, Self-Paced
Privacy Policy: MBCI Privacy Policy
HSW Eligibility: Yes