Redwood Lumber: Attributes, Applications, & Environmental Benefits
Redwood offers warmth, character, durability, and strength in products from sustainably managed and harvested forests. This course provides insights into forestry practices and the environmental benefits of redwood lumber, and compares redwood with other common decking materials. Details are presented on how to differentiate and specify grades of redwood; finishing options and methods are also discussed. The course concludes with examples of applications that showcase the unique beauty and attributes of redwood.
Sponsor: Humboldt Sawmill Company
Presenter: Charles J. Jourdain, Humboldt Sawmill Company
Presenter Background Information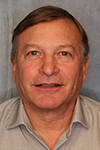 Name: Charles J. Jourdain
Title: Manager, Business Development, Humboldt Sawmill Company
Background
Charlie received B.S. degrees in Forestry and Wood Science and Technology from the University of Massachusetts and a M.S. in Forestry from the University of Kentucky. He conducted postgraduate work at Texas A&M University and in 1985 was hired by the University of California, Berkeley, Forest Products Laboratory. Charlie was hired as Technical Services Manager of the California Redwood Association (CRA) and its affiliated lumber grade rule-writing and inspection agency, the Redwood Inspection Service, in 1988. He was appointed to the American Lumber Standard Committee by the U.S. Secretary of Commerce in 1988. In 2006, he was appointed President of the CRA. In 2017, Charlie was hired by the Humboldt Sawmill Company.
Delivery Format: Online, Self-Paced
Duration: 1 hour
Privacy Policy: Humboldt Sawmill Company Privacy Policy
HSW Eligibility: