Proper Use of Masonry Joint Reinforcement and Accessories
Approximately 1 hour
Ensuring proper use of methods and materials allows masonry walls to perform well and enjoy a long life. Use of masonry joint reinforcement and accessories is an essential part of this. This course provides a brief history of solid masonry walls leading up to the modern cavity walls of today, including a discussion of the basic working knowledge of masonry joint reinforcing, structural codes, and moisture control in cavity wall construction.
Presented by John Lankford on behalf of WIRE-BOND®.
This course is ONLINE: SELF-PACED. Experience it on your own schedule, at your convenience.
This course IS Health, Safety and Welfare eligible.
Sustainability Rating System
AEC Daily uses the following classification system to identify varying levels of sustainable design information contained within courses.
This course contains minimal sustainable design information.
This course contains partial sustainable design information.
The majority of this course is made up of sustainable design information and this course may qualify for USGBC approved GBCI CE Hours, please check course details pages for particulars.
The focus of this course is sustainable design. This course may qualify for USGBC approved GBCI CE Hours, please check course details pages for particulars.
This course contains sustainable design education. These courses are approved by GBCI for Specific CE hours.
Accessibility Information
One symbol indicates courses that address accessible design in a small portion of the course. These courses do not meet the requirements of the California Architects Board. Please verify with other state boards before considering these courses as accessibility education.
Two symbols indicate a course in which the majority of the material covers accessible design. These courses may meet the requirements of the state boards. Verify the requirements with the boards (i.e. California and Texas) for accessibility education.
Presenter Background Information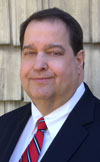 Name: John Lankford
Title: Architectural Sales Manager, WIRE-BOND®
Background
John Lankford holds a Bachelor of Environmental Design in Architecture from North Carolina State University, School of Design. After practicing Architecture for 5 years in the Charlotte area, he then spent 25 years as a Technical Representative with both United States Gypsum Company and Lafarge Gypsum covering the southeast.
He is a member of CSI and holds a CMP, "Certified Masonry Professional" designation with the NC Masonry Contractors Association.
He joined WIRE-BOND in 2014 as their Architectural Sales Manager and is covering the United States, assisting Architects and Structural Engineers with their specifications. John also offers an AIA/HSW 1-hour credit course, "Designing a Better Masonry Wall" which works well for Architects, Structural Engineers, Contractors, and Masonry Product Dealers.