Proper Use of Masonry Joint Reinforcement and Accessories
Ensuring proper use of methods and materials allows masonry walls to perform well and enjoy a long life. Use of masonry joint reinforcement and accessories is an essential part of this. This course provides a brief history of solid masonry walls leading up to the modern cavity walls of today, including a discussion of the basic working knowledge of masonry joint reinforcing, structural codes, and moisture control in cavity wall construction.
Sponsor: WIRE-BOND®
Presenter: John Lankford, WIRE-BOND®
Presenter Background Information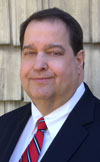 Name: John Lankford
Title: Architectural Sales Manager, WIRE-BOND®
Background
John Lankford holds a Bachelor of Environmental Design in Architecture from North Carolina State University, School of Design. After practicing Architecture for 5 years in the Charlotte area, he then spent 25 years as a Technical Representative with both United States Gypsum Company and Lafarge Gypsum covering the southeast.
He is a member of CSI and holds a CMP, "Certified Masonry Professional" designation with the NC Masonry Contractors Association.
He joined WIRE-BOND in 2014 as their Architectural Sales Manager and is covering the United States, assisting Architects and Structural Engineers with their specifications. John also offers an AIA/HSW 1-hour credit course, "Designing a Better Masonry Wall" which works well for Architects, Structural Engineers, Contractors, and Masonry Product Dealers.
Delivery Format: Online, Self-Paced
Duration: 1 hour
Privacy Policy: WIRE-BOND® Privacy Policy
HSW Eligibility: