Polycarbonate Roofing and Glazing Highlights
Lightweight, impact resistant, and easily molded, polycarbonate's durability and versatility allow it to turn innovative, imaginative architectural designs into a cost-effective reality. This course outlines polycarbonate's effectiveness in bringing natural light into enclosed spaces, its role in improving the mental well-being of building occupants, its advantages over other panel/sheet materials, and its aesthetic virtues.
Sponsor: Palram Americas
Presenter: Education Coordinator, Palram Americas
Presenter Background Information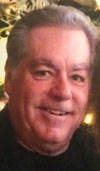 Name: Education Coordinator
Title: Subject Matter Expert (SME), Palram Americas
Background
The instructor of this course is a SME. The course has been written by qualified education developers and is conducted in accordance with all applicable regulations.
Delivery Format: Online, Self-Paced
Duration: 1 hour
Privacy Policy: Palram Americas Privacy Policy
HSW Eligibility: