Sustainable Design Courses

Course contains minimal sustainable design information.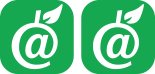 Course contains partial sustainable design information.

The majority of this course is made up of sustainable design information and this course may qualify for USGBC approved GBCI CE Hours, please check course details pages for particulars.

The focus of this course is sustainable design. This course may qualify for USGBC approved GBCI CE Hours, please check course details pages for particulars.


This course contains sustainable design education. These courses are USGBC approved for GBCI CE Hours.
The world of windows is much more complex than one might suspect, given the different sizes, shapes, and types that are available and the performance requirements they must meet. As well, glass comes in many specialized forms intended for different applications. This course focuses on aluminum commercial window components and configurations, as well as the benefits they offer affecting both performance goals and design requirements. Also included are discussions on historic and acoustic applications.

High performance buildings require envelopes with thermal, air and vapor layers that are typically installed individually and by separate contractors, adding to the complexity of their construction. Integrally insulated concrete tilt-up panels provide multiple building envelope layers in one element. In this course we'll look at these insulated concrete walls, the types, their components, their thermal and moisture resistant properties and where they are used.

This course is part of one or more "Course Collections". Click to view details.

ICF construction is cost effective and sustainable, and is a superior way to build stronger, quieter, healthier, and more energy-efficient commercial structures. This course explores insulated concrete form (ICF) construction, describing the forms themselves and their construction, performance, and sustainable benefits. Also presented are design guidelines, the installation process, flooring systems, and commercial project applications.

This course is part of one or more "Course Collections". Click to view details.

Due to advancements in architectural decorative glass technology, the number of design options available to help designers and architects achieve the specific aesthetics and performance requirements they desire has dramatically increased. This course provides a review of architectural decorative glass including product options, applications, features, and specification considerations. Also discussed is how decorative glass can contribute to sustainable design and LEED® initiatives.

This course is part of one or more "Course Collections". Click to view details.

Security and sound barrier walls play an important role in sustaining the safety and livability of communities. They separate incompatible uses, protect vital infrastructure, provide security from intrusion and even can become protective in some extreme weather. They are available in different formats: panels that are installed between support columns made from either steel or concrete H-Beams embedded in caisson footings or with integrally cast column and panel wall sections that are supported by steel I-beams embedded into caisson footings and extending up into the column portion of the wall section to provide structural integrity. This course examines the design and construction details of both types.

The overuse and misuse of the term rainscreen in the construction industry has created confusion and ambiguity as to its correct meaning and to its application in the field. To clarify the proper use of the concept and the term, this course reviews the essential rainscreen wall components, how they should be assembled, their roles and relationship to energy efficiency, and the various types of rainscreen constructions possible. It focuses on rainscreens utilizing metal wall panels and provides details as to how these panels should be detailed in a rainscreen application and concludes by providing illustrative examples of metal panel wall applications.

Metal ornamental railing systems can provide an elegant and functional finishing touch to a building project. However, it is important for architects to understand the difference between the types of materials available, as well as where and how the railing system is manufactured, and how it will be installed. By understanding these aspects of the railing feature, architects can better manage this part of the building project. This course discusses the overall advantages of choosing a custom-fabricated railing system built 100% off-site (prefabricated) compared to off-the-shelf products or locally fabricated railings. In addition to looking at the practical considerations of how different fabrication choices affect project time and budget, this course also identifies some ways to address health, safety, and building occupant welfare.

Energy efficiency and better control of indoor air quality and comfort are key tenets of the sustainability movement. Building owners and occupants are demanding HVAC systems that meet these needs. This course discusses Variable Refrigerant Flow (VRF) technology, an HVAC system that improves efficiency and environmental control. We will look at how it works, system types and performance characteristics as well as several application examples.

This course is part of one or more "Course Collections". Click to view details.

Meeting the ventilation requirements of ASHRAE 62.2 and maintaining an energy efficient home means balancing the need for fresh outdoor air and the energy needed to condition it. In this course we will examine the ventilation requirements in ASHRAE 62.2, discuss how they can be met, look at some solutions for energy efficient ventilating.

This course is part of one or more "Course Collections". Click to view details.

Masonry is an ideal sustainable building construction material as it is extremely durable, recyclable, and reusable. It allows for extraordinary design versatility so it can meet both aesthetic and functional requirements. This course looks at the design elements, components, and construction techniques that characterize sustainable masonry cavity wall building envelopes.

This course is part of one or more "Course Collections". Click to view details.

Time spent on the playground has positive effects on students' mental wellness, physical health, and academic performance, yet too many playgrounds consist of dark, hot, boring asphalt. This course presents the benefits of low-cost, water-based acrylic coatings to renew and rejuvenate playground surfaces. These solar reflective coatings help protect asphalt and keep it significantly cooler while transforming dull play surfaces into safe, fun, and engaging spaces.

This course is part of one or more "Course Collections". Click to view details.

The roofing system can have a dramatic effect on the building's life cycle and energy costs, as well as its overall appearance. This course explores stone coated steel roofing systems, and includes discussions on the installation methods used, testing and standards, and comparative characteristics and sustainable attributes of stone coated steel roofing versus traditional roofing materials.

This course is part of one or more "Course Collections". Click to view details.

Exterior shading devices offer a number of advantages that contribute to a more sustainable building, including minimizing cooling costs, reducing peak electricity demand, and controlling glare. These benefits result in greater occupant comfort and improved productivity. This course provides a review of exterior aluminum shading device systems, including the components, finishes, and design and engineering considerations, as well as a discussion of how shading strategies contribute to LEED® accreditation.

This course is part of one or more "Course Collections". Click to view details.

Traditionally used for high-performance architectural applications, water-based PVDF coatings can now be applied to cellular PVC cladding materials, delivering high performance in a new application. This course presents the benefits of cellular PVC as a cladding material and focuses on water-based PVDF coatings, how they work, and how their performance characteristics contribute to their durability.

Deck structures provide neat and sturdy living spaces that mirror interior conveniences while set in the ultimate, great outdoors. Choosing the right deck board for a specific project requires considering the size of the project, its location, and local climate conditions. This course discusses the performance characteristics and benefits of using multi-layer, cellular PVC decking—a durable decking material that replicates the unique beauty of exotic hardwood.

Trim and molding occupy a small amount of space on a home's exterior, however their aesthetic value outweighs their size. Properly designed exterior moldings and trim need a full understanding of the materials and the design rules and functions for each location. This course takes the reader through the design and installation of exterior moldings, in particular PVC molding, and looks at some common molding mistakes and solutions.

Provides an overview of role of HVLS fans and indoor air movement in achieving thermal comfort and energy savings.

This course is part of one or more "Course Collections". Click to view details.

When choosing flooring for healthcare applications the patient's needs are paramount; however, the needs of the facility and the staff, and the unique demands of the healthcare industry also need to be addressed. This course explores resilient flooring options for the healthcare industry and includes discussions on industry requirements, types of products available, product properties, and specifications.

This course is part of one or more "Course Collections". Click to view details.

Acrylic solid surface is an attractive design solution, delivering enhanced aesthetics combined with superior properties. This course provides an overview of the characteristics of 100% Acrylic Solid Surface compared to other surface materials, and the driving factors that contribute to its growing role in sustainable design strategies. Also discussed are the manufacturing, fabricating, and thermoformable processes of 100% Acrylic Solid Surface and the related green standards and certification programs.

Leading aluminum extrusion manufacturers have established a variety of methods pertaining to material grade, surface protection, and component solutions to maximize the benefits of aluminum to suit a wide variety of applications. These advancements in technology have led to the development of sustainable wood-patterned aluminum products designed for exterior and interior applications. This course focuses on how these products can be used as a beautiful, high performance, durable alternative for real wood in a range of applications, including screens, facades, decking, fencing, gates, cladding, and more.

While providing fresh air intake and exhaust, reducing noise, and keeping out unwanted water and debris, louvers can also provide architectural style to a building design. This course discusses the aesthetics and weather resistance features of a variety of louver designs from the basic to the extreme. A discussion about the industry standards and test protocol for louver performance is included.

HVLS fans work in tandem with natural ventilation or HVAC systems, reducing or eliminating many of the challenges associated with these systems while offering significant energy efficiencies. This course examines high volume, low speed (HVLS) fans and includes discussions on the indoor environmental benefits of air movement; thermal comfort; supplementing a traditional HVAC system with HVLS fans; innovations in fan design and technology; and the standards that govern fan performance.

This course is part of one or more "Course Collections". Click to view details.

The key to an energy-efficient metal building is the implementation of a continuous insulation system that virtually eliminates thermal bridging and prevents condensation. This course discusses how using thermal spacer blocks and metal building insulation in the building envelope increases energy performance and meets stringent energy code requirements.

This course is part of one or more "Course Collections". Click to view details.